Whether you're a homeowner or a business owner, you need to be able to control who has access to your property. That's where Legacy Locksmiths comes in. We can install keyless entry systems — keypad and touchscreen — that will make it easy for you to keep track of who comes and goes. Plus, our electronic door locks come in a variety of finishes and styles, so you can find the perfect look for your home or business.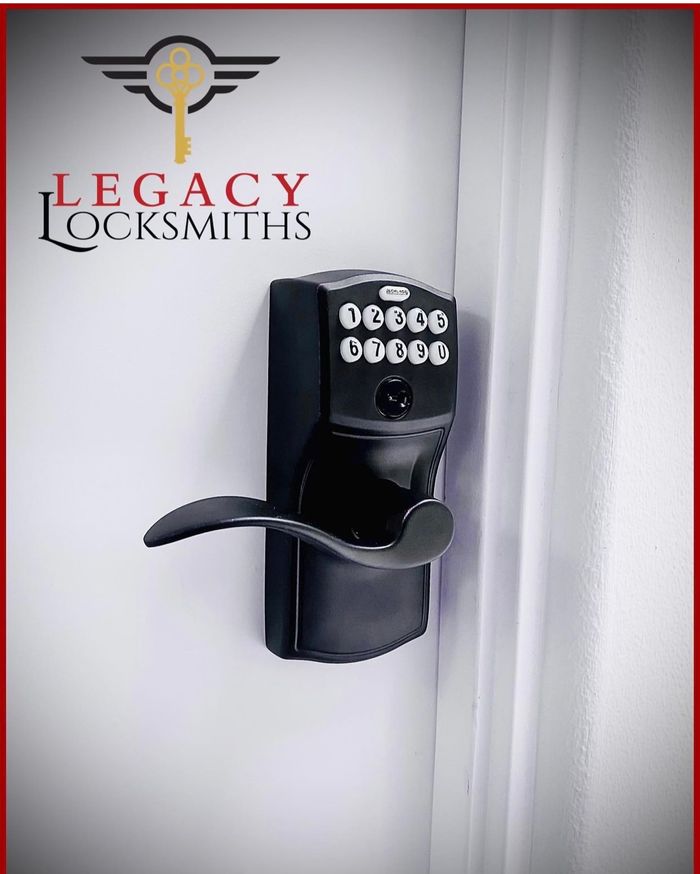 Our Access Control Services
Control Keys: With our control keys, you can easily manage who has access to your property. These keys can be programmed to allow entry only during certain times or to restrict access to certain areas.
Key Audit Trail: Keep track of who comes and goes with our key audit trail feature. This system keeps a log of all the keys that have been used to enter your property, so you can always know who has access. This can be especially beneficial to businesses that work with various contractors or employees.
Repair and Maintenance: If you ever have any problems with your keypads or touchscreens, our team is here to help. We offer repair and maintenance services to keep your lock system in good working condition to ensure the safety of your property.
Access Entry: Our access control systems are designed to give you the ultimate security and convenience. We can install keypads and touchscreen locks, as well as time delay locks, to make sure your property is safe and secure.
Hardware: In addition to our electronic locks, we also carry a full line of hardware to meet your needs. From door knobs to deadbolts, we have the perfect hardware for your home or business.
Installation: Our team of experts is here to help you with all your installation needs. We'll make sure your new keyless entry system is installed properly and working correctly.
Time Delay: If you're looking for an extra layer of security, our time-delay locks are a great option. These locks require a code to be entered within a certain amount of time, so you can rest assured that your property is safe and secure.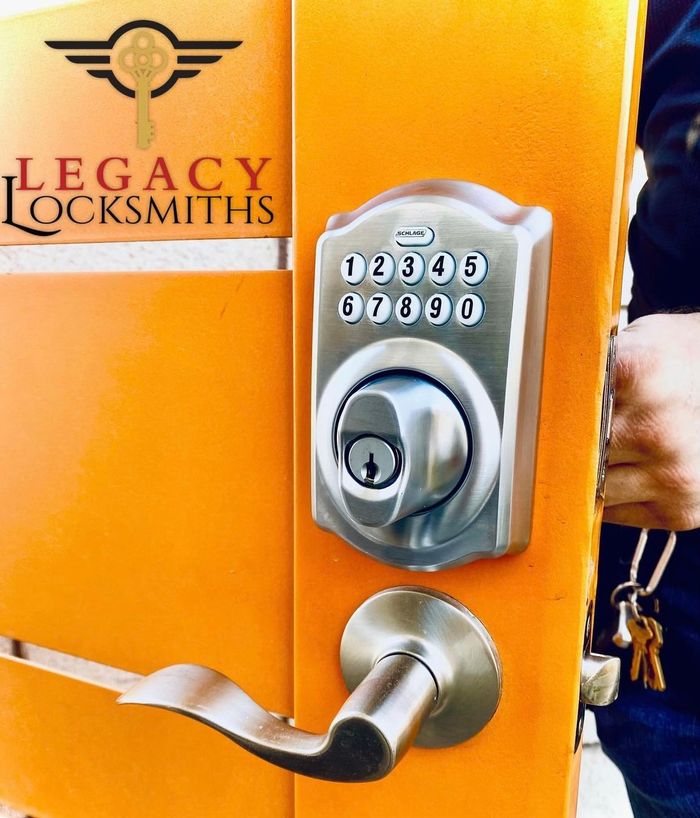 Benefits of Working with Legacy Locksmiths
Legacy Locksmiths is the name you can trust when it comes to access control. Benefits of working with our team include:
Convenient and easy to use keyless entry systems

We have over 60 years of experience in the locksmith industry

We are a family-owned business with a commitment to customer service

We offer a variety of services, including keyless entry system installation, repair and maintenance, and hardware sales

24/7 emergency services are available

We put your safety and security first
Reach Out Today
If you're looking for a locksmith that can provide you with the best security and customer service, look no further than Legacy Locksmiths in Treasure Valley, ID. Our priority is to ensure the safety and security of your home or business, and we're here to help you every step of the way. Contact us today to receive a quote!