For businesses and homeowners alike, your safe is a truly important investment. Not only does it protect your most valuable assets, but it also provides peace of mind in knowing that your belongings are well-protected. At Legacy Locksmiths in Treasure Valley, ID, we provide a variety of safe services to keep your investment in top condition. From maintenance and combo changes to installs and repairs, we've got you covered. Our services can be performed on nearly any type of safe, including home safes, office safes, depository safes, and other commercial safes.
If you're in need of safe services, don't hesitate to give us a call at Legacy Locksmiths. We'll be happy to discuss your needs and help you find the best solution for your situation.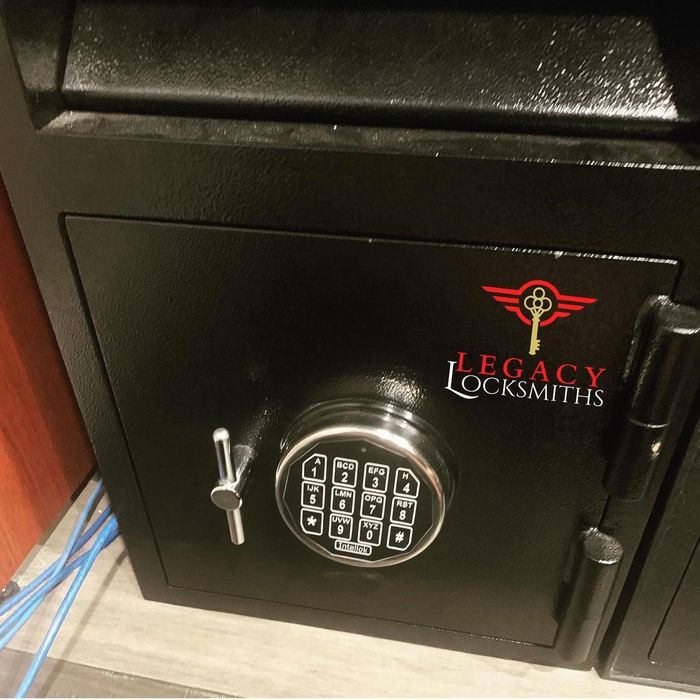 Our Safes Services
Safe Repair: If your safe is in need of repair, our team at Legacy Locksmiths can help. We have the experience and expertise to troubleshoot and fix nearly any issue you may be experiencing with almost any type of safe.
Safe Combo Change: When you need to change the combination on your safe, we'll walk you through the process and ensure that it's done correctly. This can be a difficult and confusing process, but our team makes it easy.
Safe Sales: Legacy Locksmiths can help you find the perfect safe for your needs. We'll work with you to find a safe that meets your budget and protects your belongings in the best way possible.
Safe Securing: Once your safe is installed, we can help you secure it. We offer a variety of services to ensure that your safe is properly secured and is as difficult to break into as possible.
Mechanical to Electrical: We can convert your mechanical safe into an electrical one, giving you the convenience of a keypad entry. This is a great option for those who want to upgrade their safe without having to replace it entirely.
Maintenance: We also offer maintenance services to your safe. Our maintenance services will keep your safe in top condition and ensure that it lasts for years to come.
Safe Installation: Our team will ensure that your safe is properly installed and secured in your home or business.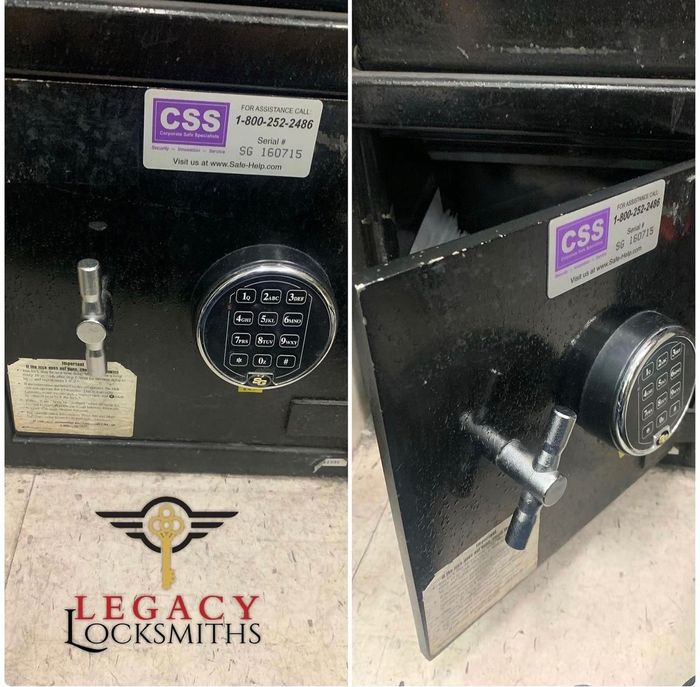 Why Choose Us?
At Legacy Locksmiths, we're dedicated to providing the best safe services possible. We have over 60 years of experience in the locksmith industry and are family owned and operated. We're passionate about what we do and take pride in our work. When you choose us for your safe needs, you can be confident that you're getting the best possible service.
Contact Us Today
If you want to ensure your valuables are well-protected, Legacy Locksmiths in Treasure Valley, ID is the place to call. We offer a variety of safe services to keep your investment in top condition. Whether you need repair, maintenance, or installation services, we're here to lend a hand. Contact us today to learn more about our safe services or to receive a quote!